A leader in Chicago's Newborn Scene
Welcome to Abigail Joyce Photography!
I am one of the leading Newborn photographers serving Chicago and the surrounding suburbs. I provide both studio based newborn sessions out of my Oak Park studio, and in-home newborn sessions centered around the lifestyle approach.
My belief is that photography captures more than just moments, it captures our values, our beliefs, and our truths.
I set out to serve families, and found my niche in newborns. Over the past 5 years I have grown my skill, my reach, and my love for newborns. In 2012 I committed to becoming a leader in newborn photography for the Chicagoland area, and to provide a world class experience and service.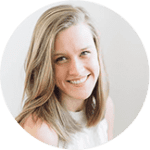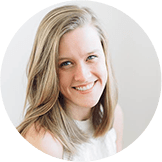 What better way than artistic newborn photography, to hold on to these very tiny moments?
I get to see the amazing transformations in both expecting moms and then their little ones. This is an amazing time where wives become mothers, and husbands, fathers. It's a time of newness and joy, beauty and surprises. A newborn changes you and your family forever!
As humans, we are subject to fading memories, and forgetfulness. So when we capture these moments, we capture not just the look and size of your newborn, but this incredible love you have for your newborn.
Your photos are a celebration and way to share your joy in your family; both now, in the future, and with future generations.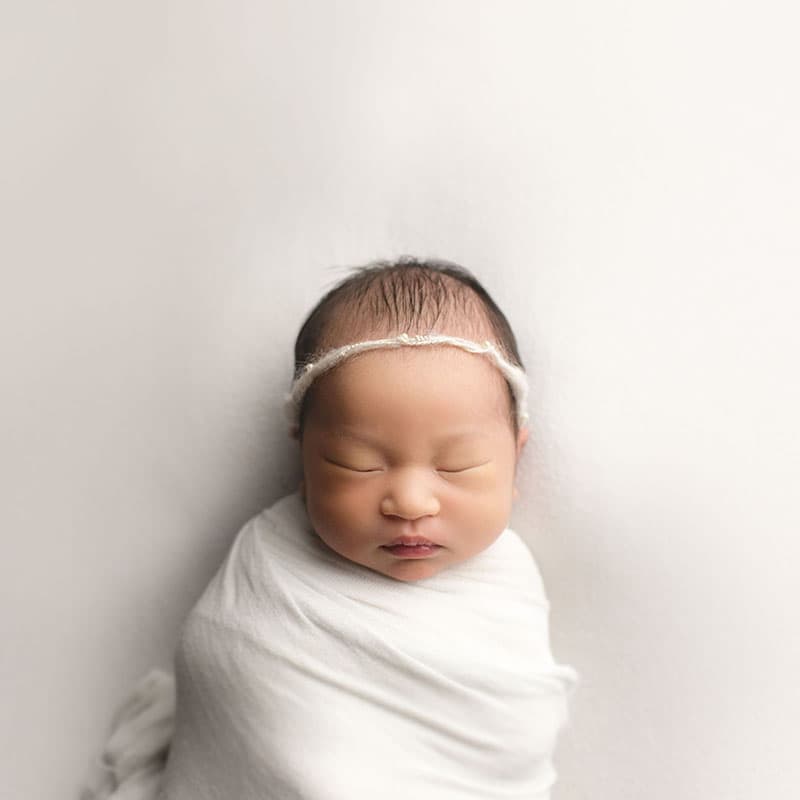 Unique aspects from a newborn photographer
Portrait photography is a combination of skill sets that produce a story, emotion, and is in part, documentation. Newborn portraits are one of the most specialized forms of portrait art, and requires incredible consistency and precision, while making your newborn's safety and health the number one priority!
Lighting, backdrops, and editing are important aspects to newborn photography. These depict the emotion of your photos, and help guide your feelings and memories you are experiencing today. Do you want to feel cozy? Do you want to feel fresh and airy? Or do you want to feel the passion in dark and rich colors?
Each backdrop and prop can help you remember how it felt during these first days. This is why I will guide you to the specific looks that help you remember these important feeling you have right now as a new parent.
Posing adds another level of difficulty in this art!
Not only am I customizing your look and feel, but now we have to add in the very specific skill set of being a baby whisperer!! This is where I accell as a newborn photographer. I provide tools, atmosphere, and sounds that soothe and quiet a newborn. Both patience and personal touch and handling helps calm and soothe your newborn while I wrap, pose, and capture their photos.
Booking your newborn photographer:
The best time to schedule is before your little one has arrived, but this is not always something you might realize or know to do. Sometimes this is a last minute idea that you realize is important to you, and this is completely understandable. This time of your life is very complex and hectic leading up to a newborn. You'll be experiencing a lot of changes, and the last thing you want to do is add additional complications like figuring out why and how booking a newborn session is done.
A list of dates when booking a newborn photographer:
Due date! I keep this as a holding point, but babies are always coming earlier or later than expected. This is okay!
32nd week. This has to do with your maternity session, and if you are booking a maternity and newborn session together. This can provide some additional savings and can be found here! During your 32nd week you'll be far enough away from your due date that you aren't swelling, but you'll still have a big bump!
24-36 Hours. This is when you should be reaching out to me to contact me for booking your session. If you wait longer than this, chances are we might not hit the optimal time frame due to other session getting booked!
5-12 days. These are the optimal days for scheduling a newborn session after they are born. After this point, they tend to be more awake and less flexible.
Day 6-7. Growth spurts tend to happen on this day for baby boys. Don't ask me why, but this has been something so unique that I've continually encountered!
2-3 weeks after your session you'll receive your gallery! This gallery will include the personal printing rights and full resolution edited files that you now can keep and archive for a lifetime of memories.
Making Newborn Photos Simple:
I find that providing examples of my work help you understand what I can provide. Most importantly, I provide simple pricing that doesn't require multiple transactions or confusing payment plans. Lastly, I recognize that very flexible scheduling is the easiest way to help you get exactly what you need without additional complications.
As your newborn photographer, I provide a simple and easy way to learn and make educated decisions about booking your first, or next newborn session.
Portrait Options for your Newborn Session:
I provide a very simplified option list for newborn portraits. You can easily choose between one, two, or three scenes, with the choice to include family photos. Each client has a different need and budget, so I offer the flexibility to schedule a newborn session that fits both your needs and budget. I also provide in-home sessions for mothers who don't have the ability to come to my studio.
My newborn packages begin with just the baby photos, and allow you to book family photos as well. This way you have control of what you'd like to schedule.
Editing and Printing | Newborn Photographer Gallery
After photographing your session, I begin by going through the gallery and picking the best photos that I will begin to edit. While there is a lot that goes into editing a newborn session, I want to make sure that it never looks fake. I do clean up skin blemishes and baby acne, smoothing skin that may need some touch up, and I avoid painting or airbrushing skin to avoid producing unnatural results.
I do offer prints and always suggest printing photos from your gallery. Your gallery is also released for you to print elsewhere if you prefer!
Contact me to schedule your newborn session.
You can reach out and contact me through email, phone, or through the contact page submission form! I send you a personalized guide on booking with me. This includes the easy steps to deciding on the size and need of your photography session.
Booking is simple. Just view my photography packages in either my pricing page or collection page, then reach out and we'll start the conversation.
Scheduling your newborn session takes place when your little one arrives.  Your newborn is growing at such a tremendous rate, so it is important that you reach out as soon as you give birth. Sometimes it is easier to have someone designated to do this for you, like a mother, sister, or husband.
I provide flexible scheduling, and keep weekdays open so we can meet during those first two weeks. If you reach out soon enough, I will try to provide availability during paternity leave.