A story worth capturing
Your family is your story. It's one full of journeys, struggles, and triumphs both big and small! Family photography is just that perfect way of capturing today, what you'll want to remember tomorrow, in a year, or in 10 years. We set up scenes, poses, and make each other run, laugh, and smile so we can capture the essence of family, love, and the bond that holds you together.
Family Photography in Chicago
In Chicago we have have amazing seasons and even more amazing scenic areas. Chicago dazzles us with industrial architecture, as well as rich and lush nature areas.
The Lincoln Park is a treasure trove of beautiful locations.
It holds many great areas that provide both urban and greenery options, with grandiose views of the city, as well as beaches, lagoons, and boardwalks.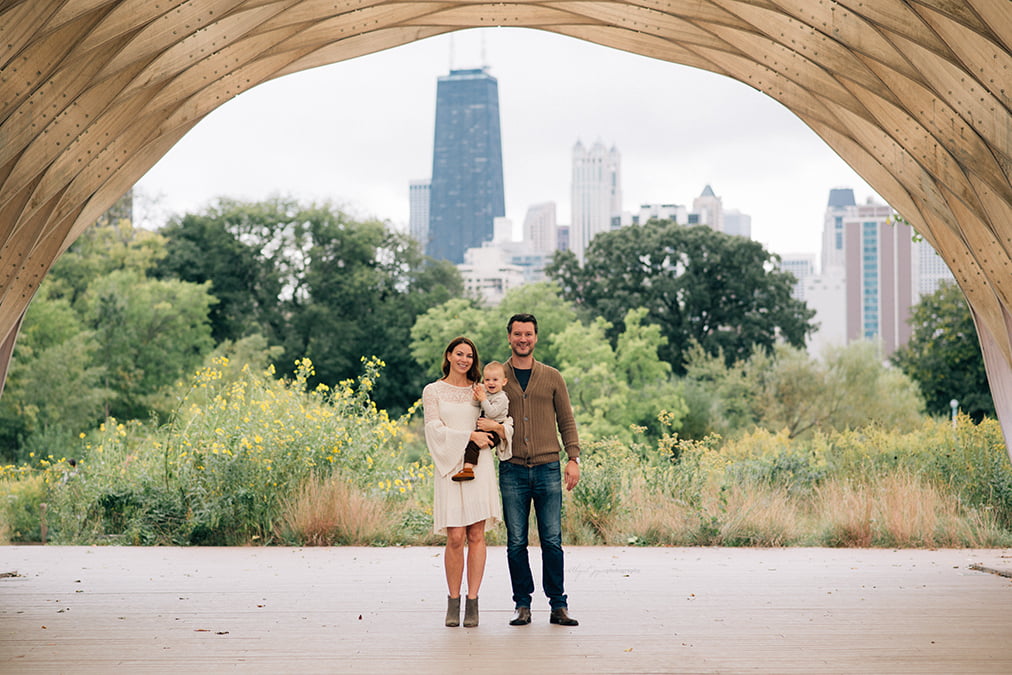 The Chicago West Suburbs hold more variety than any other part of Chicago.
Moving further west of the city, there are hundreds of parks, old estates, buildings, grounds, conservatories, and arboretums. These incredible locations provide the most surreal, tranquil, and memorable locations to plan and host your family session at.
When should I book my Family Portrait?
Any time of the year is great. But if you want to get the very best out of Chicago's amazing landscapes, consider the following:
Fall Season - This gives you plenty of time to prepare photos for holiday cards, and you get to capture the dazzling turn of colors that Maple trees produce in mid to late October.
Spring Season - Bugs aren't out yet, the green is shooting up, and with the right timing, a vast amount of spring blooms, colors, flowers, and petals erupt from after a long winter's thaw. Expect plenty of Yellows, blues, and reds!
Summer Season - This time is of course warmer, most green, and produces world class hazy sunsets that richen any family session. While midday is extremely harsh, early mornings and later evening produce extremely romantic colors in outdoor sessions.
Finally, Winter Season - While not thought to be good for outdoor photography, catching a fresh snowfall can be a delightful backdrop to a heartwarming family session. Bring it inside for an even cozier time at the studio, where the light is abundant, and so is the warm air!
And remember, no matter what season it is, you can always schedule a beautifully naturally lit sessions in my Oak Park studio.
What is the significance of colors in our family portraits?
Light is color, and light is the paint on a photographer's canvas. Picking the right outfits and colors can make or break a timeless photograph.
For the family sessions that I photograph, I suggest earth tones, muted colors, and pastel colors. With my photographic approach, the focus is on you and your family, and to make these images timeless, removing distracting colors, graphics, and designs are integral to my style.
Consider some of the colors below, but rest assured that I'll provide you with an outfit guide when you book your first session with me.
What are good ways to prepare for our family photography session?
Plan out your outfits! Do this early enough so that you can make sure all the items you may order have arrived, and that all the colors and fit meet your expectations.
Map out the drive. You may find that you should leave earlier than you realized.
Bring a spare set of clothes. With kids around, you may find that spills happen. You'll be glad to have that extra blouse or pair of pants on hand.
Speaking of spare items, bring extra diapers, wipes, bottles, or food if necessary.
And speaking of food, make sure to only bring dry foods, as wet foods will smear, take a long time to dry out, and could quite possibly stain an outfit permanently.
What's the best way to showcase my photos?
At Abigail Joyce Photography, we believe that in an age where digital photos are abundant, and we encounter screen and scroll fatigue daily, showcasing a physical print on your wall is the new premium experience and culture.
Only in the past twenty years has screens taken over the roll of showcasing our memories. But screens produce a mindset of quick, meaningless distractions. When we value not just what the photos show, but what they represent, it's so important to produce a physical print.
Computers crash, and phones get reset by accident, but your print will live on forever.
Did you know!
Did you know that family photography has been around since 1800's? Before photography there was painted or sketched family portraits. As a culture, we have been steeped in a long tradition of capturing and documenting our families.
Family photography has been around since 1800s, and was preceded by painted or sketched family portraits for thousands of year before its invention.