How I provide Stylized newborn sessions for my clients:
Developing a stylized newborn session for each of my clients comes with a bit of work. Here's how it starts:
When a client emails about a newborn session, I ask them a couple of questions about their preferences with colors and the scenes they would like in their newborn package.
I get a variety of responses, but normally I hear things like "neutral tones" "nude colors" or "ivory and sage". This is a start, but I also need to know if they are a bucket, box, blanket, infinity, or bed type of session. I'll ask for a few reference photos if I am not already aware of their style, and this can help me put together a session that they will love.
Part of my process of creating a stylized newborn session, involves creativity and a willingness to try something different. It may be a different prop, a different color combination, or just taking away colors for a focused direction.
This client in-particular (like a lot of my clients say..) said "I trust you! Style the set ups the way you think would look beautiful" and my brain nearly explodes with excitement. I know it's a really small thing, but it's the most enjoyment for me to stylize the newborn session to what I feel in the mood for, and what I know would look amazing in a gallery on my client's wall.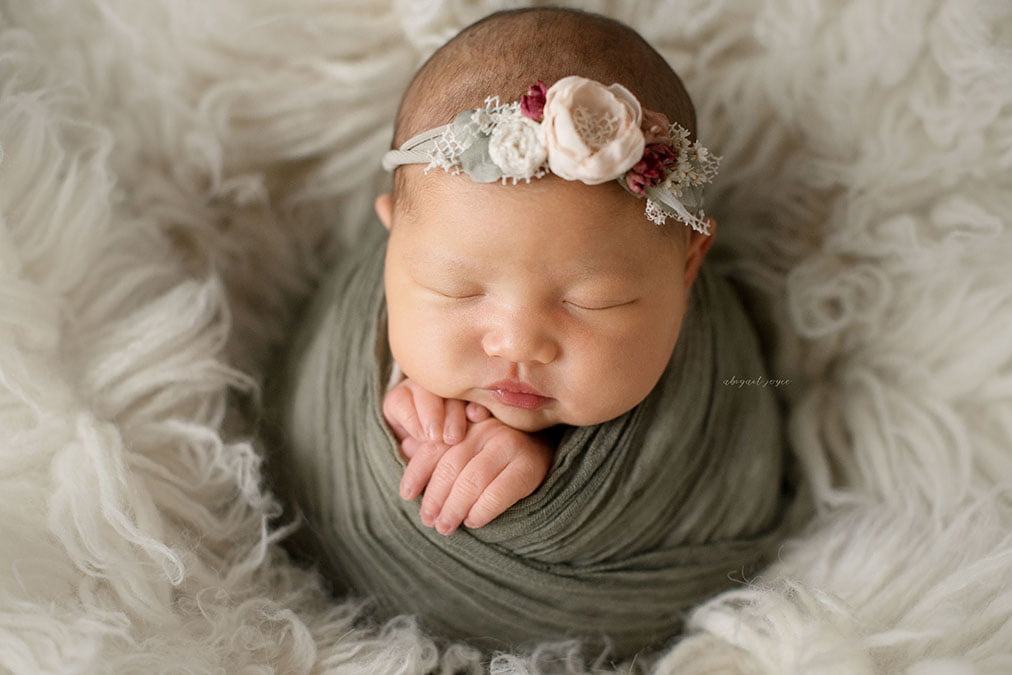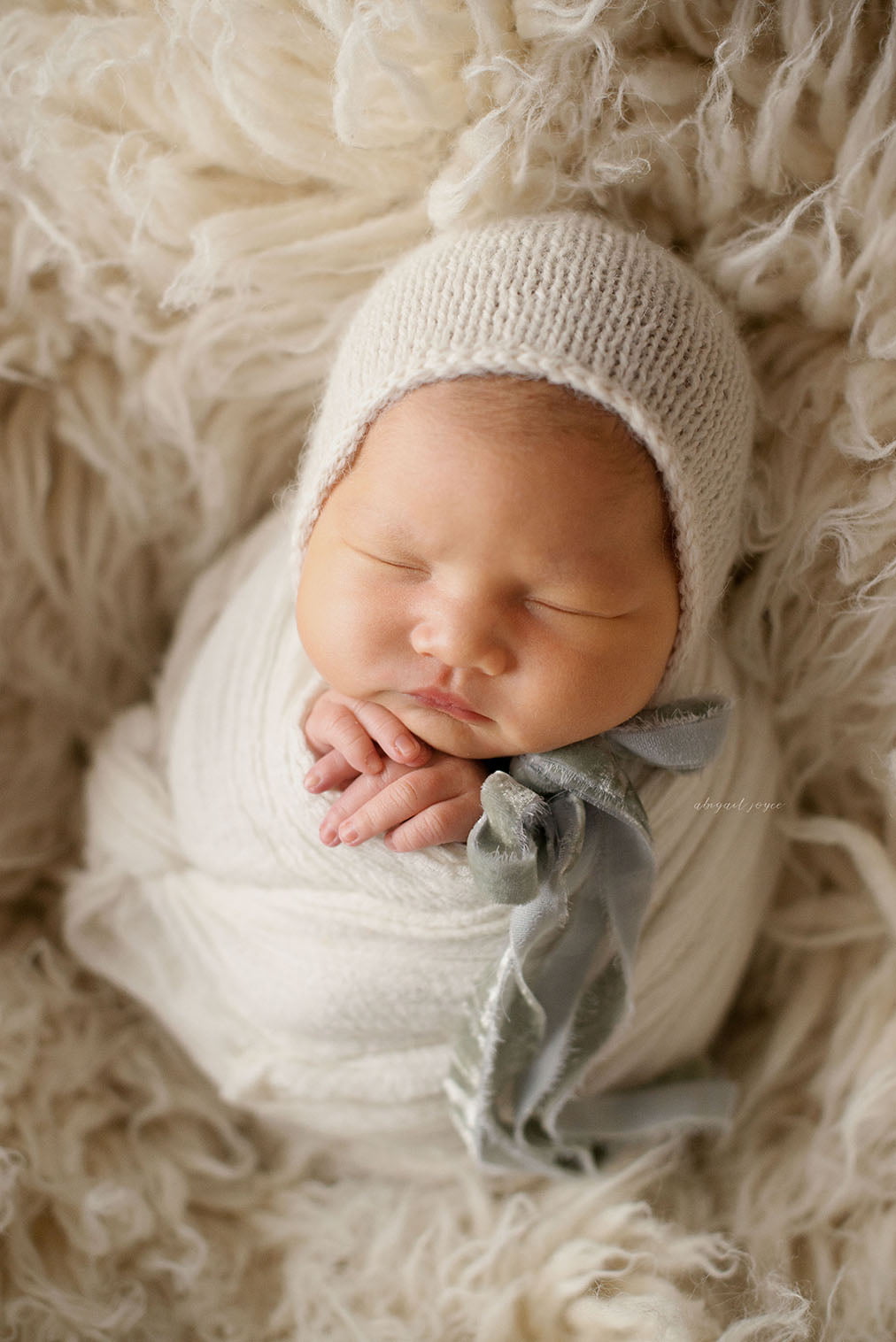 Chicagoland Newborn Photographer
Abigail Joyce Photography
In this upcoming year, I already foresee many changes in my life. I will be getting married, I will be turning 22, I will own a photography studio, and I will be starting my last year in college. And with all of those amazing new things happening in my life, there will be something also just as exciting, I will start traveling. This may seem not so exciting to some, but this means everything to me. I will be going to Italy with my soon to be husband for our honeymoon. And I will take my first plane ride to Spokane, Washington in April. I will be hiking with Ben (my fiance) and his brothers and  a couple more friends for a 6 day, 60 miles hike on the west coast. I cant contain my excitement! I have always wanted to travel and see the world. I have always loved the outdoors and adventures. I love to rock climb, going kayaking/canoeing, and hike in the most beautiful places. In April, I will be hiking around some mountains, and I hope everyone gets ready to view some epic photos from my trip.
2014 was an amazing year! I got engaged to my best friend, I became full time in photography, and I met some amazing people along the way. I have grown so much and learned so much about myself.
So, heres to the New Year, 2014 was an amazing year and I am hoping 2015 will be just as wonderful.
-Abigail Joyce
PS. Please enjoy these photos of some beautiful newborns. Say hello to Andy and Aubrey. Andy was 4 days old and Aubrey was 5 days old. Even though I love going outside and having adventures, I love to snuggle the newborns from my sessions.
Schedule a newborn session with Abigail Joyce Photography. Abigail Joyce is a newborn photographer in the Chicagoland Area.
Chicagoland Newborn Photographer _ 708 505 9081 _abigailjoycephoto@gmail.com
Have you seen anything more beautiful? I simply love maternity photography if you can't tell already! I have learned so much about pregnancies just from photographing so many maternity sessions!
I honestly, can't wait to have my own kids. Well duh! I am baby photographer!
This session was photographed at the Garfield Park conservatory one morning in January I believe. No it wasn't beautiful outside, but the wonderful thing about maternity photography, is that if you find a good location (even indoors) you can make the most romantic gallery without trying!
How I go started as a Chicago Maternity Photographer
I started early on in my photography career as a general portraiture. I photographed events, children's parties, you name it! But eventually I started to get a sense for what moved me, what made me feel, and eventually I knew that I would come to a fork in the road.
Fortunately, this wasn't an issue! In fact, I'm so glad I made the decision to focus my work on maternity portraits. Yes, I'm a newborn photographer, and yes the majority of my work comes from newborn sessions, and YES I absolutely love and adore newborn sessions, but there is an amazing romance to maternity photography that is hard to get elsewhere (except maybe weddings, but let's not go there yet;).
Maternity sessions with children are something to behold!
Every once in a while, I'll get the chance to photograph a maternity session that includes another sibling, and these can be amazing:) I know I use that alot about sessions, but the newness and bewilderment that a newborn brings to a sibling is an amazing experience to capture!
A lot of times they are confused and not really sure of how to react, and other times they are super excited and want one of their own. Here's a sweet photo of an expecting mom with her daughter, it just made my day! This was photographed in her home, and it turned out wonderfully! No need to go out to a seperate location, we made due with the beautiful window light and it turned out to be the best choice:)
I got to photograph the most wonderful 7 day old!
Aren't newborn sessions so wonderful? The newborns (normally) sleep throughout the whole 2-3 hours I am at the clients home. The babies look so peaceful and dreamy. I could cuddle them all day! Maybe one day Ill have my own newborns to cuddle someday. Nevertheless, I love all newborns and wish I could work with them all! Chicago is pretty big I know! But wouldn't be amazing if I could photograph at least 1000 newborns a year? I think I would happy with that many .
This past week, I photographed a birth story. I was quite nervous about it. To be honest with you, I was more nervous about not getting to the hospital on time or not be able to get there altogether than the actual birth. I was worried that the mom would call me in the middle of the night and I would be sleeping peacefully and not hear my phone! Oh, my nerves really got to me these past couple of weeks. If you saw me, I was probably on edge! I didn't want to travel much around the suburbs so I stayed at home editing my most recent sessions... then I would take breaks and *try* knitting bonnets. So far I have been crocheting bonnets for newborns but now Im on to knitting.. Anyways, while I was knitting, I was also watching all of the Jane Austen movies. Yes, I probably should have read the books but this way I was able to knit and listen/watch the movie at the same time. When I was bored of that, well... school started as well this past week so I wrote a paper that was due Friday.. Ha. My clients baby was due this past Friday.. but had the baby girl on monday! And guess what?? She had her in the afternoon and the delivery was 1  1/2 hours long...incredible! We were lucky to have made it to the hospital at all! I am so glad to have been there and see this birth.. and all the while photograph it as well. It was an amazing experience and I hope to photograph more birth stories in the future <3
Chicago newborn photographer
This was such a fun weekend! I just absolutely loved it. As I tend to love all of my newborn sessions. This week, I am staying close to home. As close as I possibly can. A mother has asked me to photograph her birth story of her second baby and I am so excited! I am not sure what its going to be like or when it will happen. Its a weird feeling to not have control of when the birth story will start. Its also expected to have control but I wish I did. Or I at least wish I had an inkling of when its supposed to happen. I start my semester of school next week as well. So this is going to be one interesting week! I only have 1 class starting next week, the other 3 are starting in a month from now. I signed up for classes and then realized that had been the case. I am indifferent. I just really want to be done with school already. I am working on my bachelors in business and I would love to just be done. Its hard to juggle classes. school, part time jobs and *trying* to hang out with friends.
Anyways, I am thinking about purchasing a macro lens! I have a lens filter that works like a macro lens. I put this filter on my 50mm lens. It was only $18 and it works really well. But when I see other macro photos, I tend to start looking at how much a macro lens would cost. Macro shots are really important to me since I take detail photos of little newborns toes, hands, belly buttons, lips, and eye lashes. I love these detail photos! The parents will be able to look back on these photos of their once very tiny babies and remember just how small they once were...I picture them looking back at these photos when their kid is leaving for college. Oh, I love making memories...
Chicago Newborn Photographer