Did you say free and model call? Yeppers!*
Do you like free things as much as I do??  This year I've been trying to spend some time planning out some new and creative approaches to add to family sessions, and what better way to do this by giving away a free family session to one lucky family this upcoming May! Details are still in the making, but I'll be working more closely on outfits, location, timing, and the theme to our session. It'll definitely be outdoors, so keep that in mind when considering this:)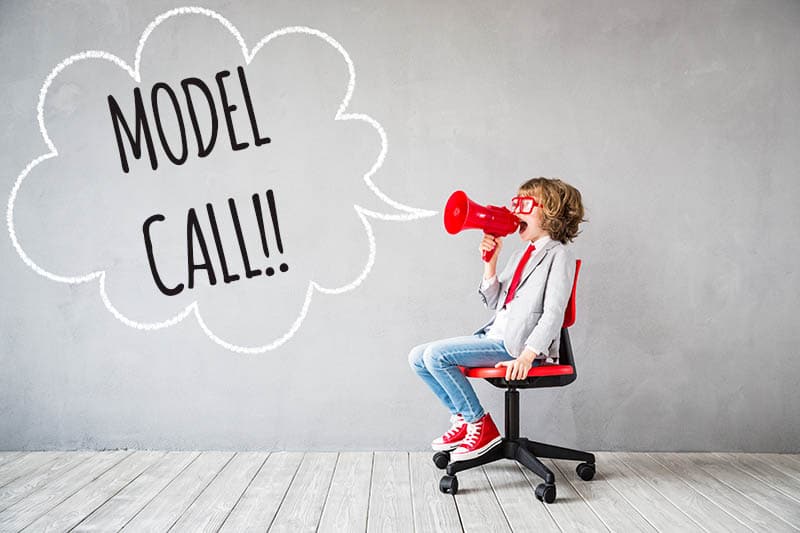 What do I get from the Model Call?
The family I pick gets:
Consultation on required outfits
A full 1 hour family session
A provided location, this is non-negotiable, but suggestions are welcomed.
Any permits that might be required for the location will be covered.
An included gallery of high resolution images that are released for personal use and sharing.
Featured in my Blog, and on one of my social media platforms.
Why though? What do you get out of this?
Great question! Every so often, a creative needs to get their creative ideas out, and try new things so she (or he) can keep things fun, fresh, and lively for herself and the families she serves. So it's a win-win, right?
Most Importantly, I'll retain the rights to the shoot. Usually this is for ads, or social media content, but you never know, it may be an award winner, and by golly I'll be submitting it if it is! This part is non-negotiable, you must be okay that I may use your images.
How do I get first in line?
Hah, don't be silly! There's no line, no skipping, and I don't think you'd want to pay me off to get a free session, since that doesn't make any sense.
When & Where is the session?
Exact date and time will be confirmed at a later point, but we'll be photographing this May, probably mid to late May, featuring springs colors, and we'll be outdoors. I'll coordinate and provide locations, timeframes, and the outfits requirements after I pick the lucky family;)
Okay, how do I sign up for this Model Call?
Reference the model call in your email.
Introduce yourself! Stories are great;)
Send me a photo of all of your family. Two or three photos are even better!
Send me the names and ages of all who would be participating in the shoot.
Let me know the area that you are located in (sorry Seattle, you're a little far for this one, but we'll see you this September!).
Your favorite joke, riddle, or most embarrassing moment as a mom (so long as you're okay with me knowing?).
Okay that last one isn't important, but I need some jokes, so you all better deliver.
Hope you all have a wonderful weekend!! I'll announce the lucky family within the week:) Stay tuned! Inspiration below.
[pp_gallery id="2783" style-id="ea4d3063-0dcc-46e1-a1e8-9b06523defdd"]
I got to photograph an amazing fall family session!
My oh my....How can people go through this whole entire season and not claim fall as their favorite? Im not even talking about Pumpkin Spice Lattes, football season, sweater weather or chilly afternoons spent inside...(even those all of those are what makes fall even more special those that love it as much as I do.)
I guess as a photographer, fall has to be your favorite. Its the busiest time of year for me which puts a smile on my face.
The beautiful reds, yellows and oranges from the changing trees...The way the sun hits these beautiful leaves at the last hour of the day...The way God created this world, especially the fall season. What creativity! What a lovely idea from our Creator! He wanted to leaves to have a beautiful death. Its beautiful! Its wonderful!! Its MAGIC! I am in so much awe of my God and I want to share that with the people that read my little blog. I want to show everyone how truly amazing our world is, and the fact that God created it for us to love and be in awe over.
-Abigail Joyce
PS. I am working so very hard to get back to everyones emails, text messages, phone calls, and facebook messages!! I also try to send out discs to clients once a week. Please feel free to email/call to schedule a session. I will get back to you within a day or two. I love working with new people and I dont mind traveling anywhere in the Chicagoland area. <3 Love to all my clients for working with me and supporting Abigail Joyce Photography.
Have you signed up for Abigail Joyce's fall mini sessions yet? call or email to find out more details for our fall mini sessions! I cant wait to meet with everyone!
Fall in Chicago
Abigail Joyce Photography
Contact information:
email :abigailjoycephoto@gmail.com
call: 708 505 9081
Have a wonderful fall day, friends.
Chicago Family Photographer | Fall Family Session
I photographed this sweet baby when she was a newborn and now she is sitting up and she has the *best* smile. I love returning clients! Especially when they start off so little. There are so many amazing reasons I have about being a family/newborn photographer but the best thing about it is....I get to watch these babies grow. I get to see there changing personalities and I get to hear the sweetest laughs. I know what God purposed for me to be on this Earth. I was supposed to be baby photographer, but did you know that a photography business is HARD? Yup:)
My photography business is Growing!
I'm so happy about all the great people I meet. I love that my photography business is work out for me, and that I'm learning and growing. No, I'm not perfect, and I don't have the best tools or knowledge yet, but I know over time I will definitely grow, and I'm just so happy with the amazing people that are letting me photograph them! I am especially happy that I've started get photograph babies, but fall is still my favorite season for family photos!
Other aspects of my life
Oh my word...My life is very hectic right now!
1. Plan a wedding! You would think that would be enough to totally flip a persons life upside down. I am a mess these days trying to figure out what vendors to choose from and what colors to have for the wedding. I am still in the beginning stage of the wedding planning. The last thing I want to become from all of this is the dreaded "Bridezilla". PS. I picked my wedding dress out! I said YES to the dress!
2. Finishing College. Whew, this is challenging. I am transferring my last year to Benedictine University and I am very excited to finalize this process. But its a long process. I need to make sure everything is in order!
3. Move into a photography studio! YAY! My dream is turning into a reality. I can't tell you anymore details on this subject because I don't want to give anyone any false information before everything is finalized but this is so very exciting for me.
4. Incorporating my photography business! Abigail Joyce Photography will become a professional and official business in 2014!
5. Planning the honeymoon! My wonderful Fiance and I decided to travel to Italy! This will be my very first time on a flight (so we might take a day trip somewhere close by before making this big trip) But oh man...Italy is just gorgeous and it will be the trip of lifetime with my best friend.
6. Running a successful photography business! I am completely booked for October and quickly filling up for November. I am SO blessed to have the clients that believe in me.
-Abigail Joyce
From the Chicago Family Photographer
I just adore this family. They are wonderful. This session was perfect. Of course, the weather was a tab bit hot ( This summer wasn't as bad as last year though!) We managed to get some great photos. These kinds of sessions get me excited for more and more sessions! I love photographing peoples expressions. The beautiful and wonderful expressions that make you, you!  I remember photographing this couples maternity session about a year ago. I had no idea that a year later I would still be photographing them! How blessed am I?!
Anyways, nothing really exciting is happening in my personal life. Just school, and my photography business. I guess thats exciting enough! What makes me happy is being able to use my props on sessions that I have been waiting to use and finally get a chance to. Like this little bed in the photos. I found it from Savers for $3 and I was so excited to use it! Also, the 2 vintage dresses Molly has on are mine. I found them for $2 each. I fell in love with all of these props. What a pretty location to utilize them with! Molly was a good sport trying on my dresses. Doesn't that Ivy on the side of that building look just absolutely amazing?? I wish I could live in that building. It over looks a beautiful lake. My clients wanted to meet there and I am so glad they did! What a neat area. I wonder what that Ivy will look like in the fall season?? Hmm....any takers for a fall family session at this location? Id love to revisit it!
Email me at abigailjoycephoto@gmail.com or call at 708 505 9081 to schedule a family session in the fall season :) And let me know if you want to meet me here!
- Abigail Joyce
Chicago Family Photographer