A timeless approach from a top Chicago Baby Photographer:
So you're looking for a Chicago baby photographer to capture those special and fleeting moments of your newborn. Here's some great thoughts from a local newborn photographer:
Newborn safety and health first!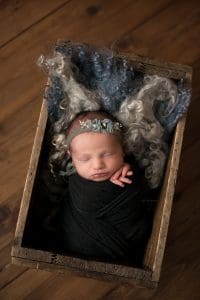 While there are hundreds, if not thousands of photographers available for hire, one important details to pay attention to is their code of safety and conduct. Make sure to ask questions about the space they use, their health, allergens they may be carrying, or just get to know their practice for keeping your little one safe and healthy during one of their first trips out of the house!
A good practice for all those handling babies and newborns is to wash or sanitize your hands often! Make sure your photographer is doing just this. It's my practice to always have hand sanitizer available for myself, kids, and families as they come into my studio.
Make sure no one is sick! This may be a no-brainer, and is not just something for your photographer to be careful of, but part of your responsibility is to be honest about your child's health or if you yourself are not feeling well. Passing germs or bugs can lead to others getting sick. Best to play it safe.
Studio Sessions over meeting at you home.
There are great reasons for meeting at your home! Artistic reasons and medical reasons at among the top.
Choosing a newborn session doesn't require you leave your home, and in fact a fantastic option is a lifestyle session where your photographer meets with you, your family, and your little one to capture the essence of your new life together in your own home.
If you are having a hard time traveling due to any surgery or doctor's orders, this is also a great reason to meet at your home. It is usually require that your home is clean, orderly, and has beautiful natural light. Without these three important factors, you may find that your session doesn't look as good as you'd like.
Studio newborn sessions may include family photos or not. This is dependent on your photographer. Make sure to check into this so you don't end up missing out on something you'd like to do.
I personally have made this an option for families coming to my studio. My sessions are modular, allow you to go as small as you'd like and as big as you'd like. This also helps keep the prices reasonable for the time and effort it takes to make this quality possible.
If given the option, most professional photographers will prefer their studio over meeting remotely. This is so they can provide the best results with the tools they are familiar with.
The fine print is where it's at!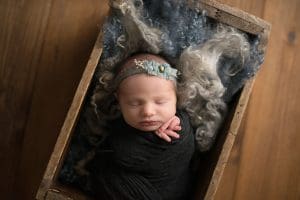 Don't forget to look at each photographers fine print closely. There are many many ways that newborn photographers will provide you with the final results. Many photographers require a down
payment, a sitting fee, and separate gallery fees. If this doesn't make sense to you, choosing a photographer with a simple and all inclusive payment structure may be an easier way for you to choose your photographer. For example, I choose a simple structure to my costs so that everything from permits, insurance, digital rights, and my time are all included in your final gallery. No extra payments, unlocking plans, or hooks. Why do I do this? It's actually for my own sanity, and I can only imagine it makes it easier for you as well:)
We live in a changing landscape of technology and personal preferences. Most of us like to do things ourselves, and this includes printing and framing photos. With so many resources available and prices getting more competitive, deciding on a printed heirloom or a digital image package is difficult to justify for many. This has made way for the all inclusive digital packages that photographers are now providing. I don't recommend one way or the other, and I am honored when clients hang my artwork in their homes. I do want to understand clients, their needs, and hope that my specific outlook on packages, provides something that my clients find helpful and not confusing for them.
Newborn photographer, family photographer!
One of the best things that can happen from your newborn session is that you meet your new family photographer!
In the many years that I have been photographing both family and newborns, I love most when I can be apart of that amazing growth in your family! Kiddos are the best, and I love to see them grow from bump to beyond. It's an amazing experience to have someone who knows you, your family, and how to best capture them throughout the years to come.
Don't forget that as you choose your newborn or baby photographer, you may be picking your next family photographer for years to come!