Going for a new look
In the past, I've always been really drawn towards the outdoors, the scenic, and the greenery that provides the most amazing romantic maternity sessions. Usually this involves sunsets, couples, and fun little corners I've discovered around the area that I can put my couples in, and shape beautiful light around them!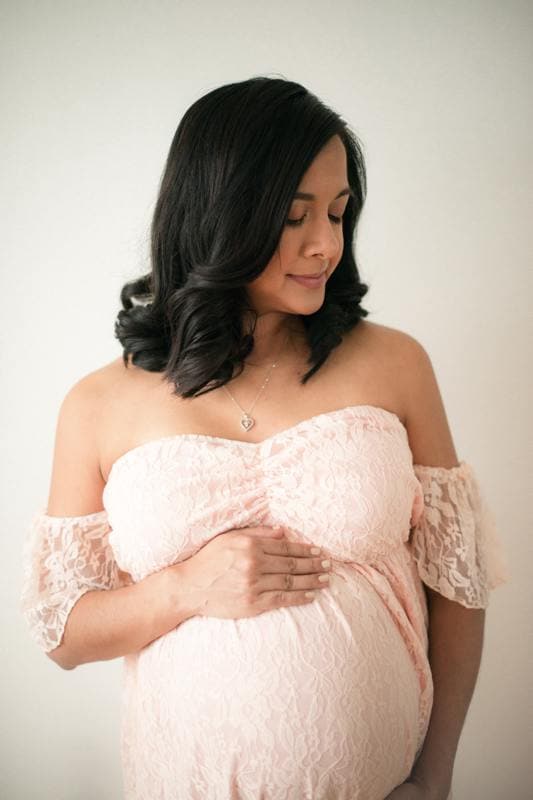 But things are changing
In a good way, though. I've found that while I still love the amazing outdoors, there is another great option that indoors provides. And yes, I'm really drawn to this simple, focused, style.
The right window light, and diffused the right way can make an amazing image. I didn't have to do much to craft these photos, but simple brought Marette to the window, and just began to capture.
How this session came about
I had been working on gathering a selection of gowns for my expecting mothers, and I had finally a shipment arrive with several of the options I had ordered. I happened to see that a previous client of mine was expecting, and was already 35 weeks along, so I thought this was the perfect opportunity to ask her to model for me. In exchange, she received the photos and I was able to try something new without the risk of surprising a client with something they weren't expecting.
Marette is a blogger and a mom of two now! You can check her blog out at Maretteflora.com. Plus, she has a few additional photos from our session that I didn't get to posting:)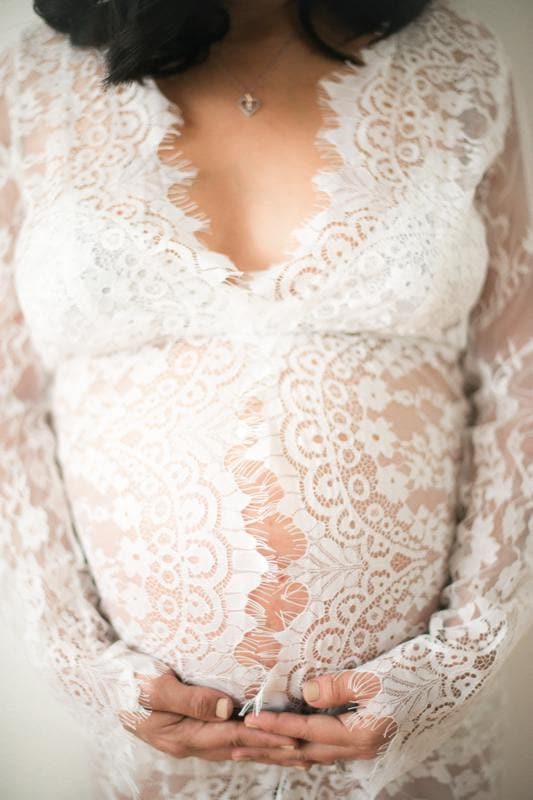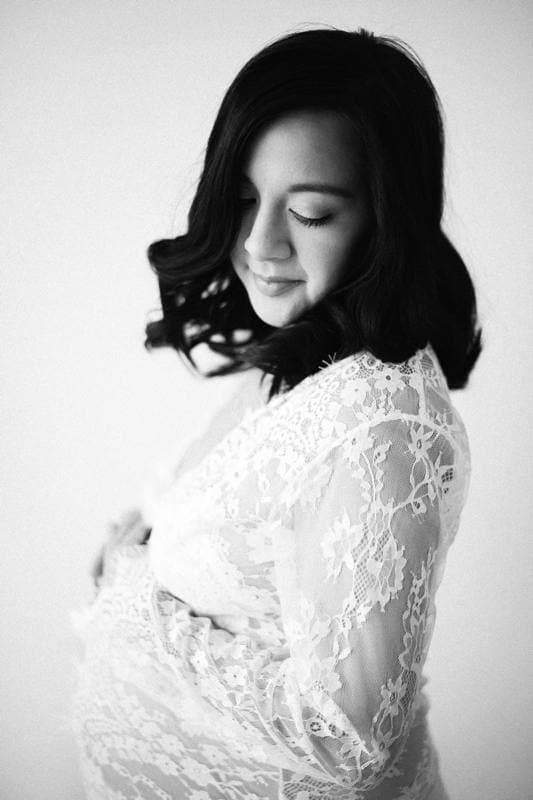 My thoughts on the window light
I've done these types of window light sessions in the past and have had some amazing results. So it's a little crazy that I'm just now feeling comfortable with this style, and have added it to my normal day to day workflow! In the 6 weeks since this session, I've included this really fantastic look into almost every newborn and studio session!