A scenic approach to Maternity Photos
Congratulations!
I am a leading natural light and scenic on-location Maternity photographer providing gorgeous outdoor sessions for expecting families both downtown Chicago, and the surrounding western Suburbs.
Maternity Photography is a special celebration of a beautiful time in you and your growing family's life! I encourage my Maternity sessions to include both husband and wife. If you have children already, it's also very important to include them as well!
Booking Early
Your session will be scheduled between the 30th and the 34th week of your pregnancy.
The 32nd week is the most ideal week to photograph in. During this time you are still comfortable. Swelling is at a minimum during these weeks. If we reschedule due to weather or schedule issues, we will still have time before your due date!
Chicago Locations
Photographing in downtown Chicago has its own rewards! There are a few great options that work well as scenic locations.
Lincoln Park Zoo has a beautiful boardwalk with water, skylines, and thick green foliage! The Garfield park conservatory has acres of indoor gardens that provide amazing results year round. Montrose harbor and beach are perfect options for summer afternoon and evenings!
Or if you'd like to take things indoors, consider my Oak Park studio. See the video below!
Begin your booking by letting me know if you are located either in downtown Chicago, or in the suburbs. This will help me guide you to the best locations nearest to you.
Modern Maternity Photography: Pregnancy Photography in Chicago
As people change, so does the photography that represents them. Because of the changes in today's styles, maternity photography has taken on a whole new form and style.
While there are many great photography styles to offer, the simple and most elegant forms of photography will keep the longest. The most important thing to remember is that we need to focus on you in these special days leading up to birth.
I will do my best to direct you towards a timeless style that will give you results that will not fade or age over the years.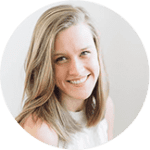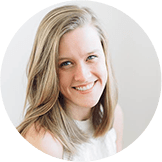 Abigail is a Chicago baby photographer specializing in Newborn and Maternity photography.
Her work encompasses Baby, Children, and Families throughout Chicago and the surrounding areas.