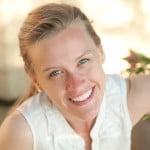 Chicago Newborn Photographer
Abigail is a top Chicago Newborn Photographer specializing in newborn photography, maternity photography, and family portrait photography in Chicago.
Abigail's love for children and newborn photography is evident in her work and makes for a special experience with both mothers and their new ones.  As a newborn and family portrait photographer, it is Abigail's pleasure being apart of each family and each child's life as they grow from newborn through their first year and beyond. Abigail travels and meets clients from areas such as Chicago, Lincoln Park, Lake View, Evanston, Elmhurst, Oak Brook, Hinsdale, Clarendon Hills, Downers Grove, at beautiful outdoor locations. Abigail uses gorgeous natural light to capture a timeless collection that will look stunning on any wall.
– A Note From Abbey –
   For the past 5 years I have been dedicated to photographing and capturing the special moments in the lives of thousands of families in the Chicago and greater Chicagoland area. While I am a top Chicago newborn photographer, I am equally thrilled to be known to hundreds of families as their personal family photographer, and it's been a joy to serve them and see them grow in number and beauty!
   I work hard at emailing my clients at a timely manner, tending to their needs and wants for each individual session and paying close attention to detail of what my clients ask for.
   I love what I do and I love that each photo means something to the family. Years from now, I know that these babies will look at their newborn photos and thank their parents for doing this for them. This is not only for the parents to enjoy for the here and now, these little newborns will grow up and be adults years from now and appreciate all the little things their parents did for them. I am just glad I got to be apart of their lives for a little while!
– Reviews –
"…She is a pleasure to work with and as a first time mom I was very impressed with the thought she not only put into the photos but the care of our son at such a young age …"

Rochelle from Chicago
"…She's got the eye and she's got the talent. She is fun and brings all of the props with her. She will spend as much time as she needs to take the best pics. I really like her work. Great to work with!"

Grace from Frankfort

"…Her pictures are consistently breathtaking and have made my husband and I wish for more wall space as we have turned so many of them into canvas prints. … She used a variety of baby calming techniques, and my little one slept through the whole thing! Abigail now feels like part of the family, and I look forward to having her photograph all our major life milestones."

Robb and Gina from Glen Ellyn
   Abigail Joyce is a newborn photographer serving Chicago, Plainfield, Naperville, Orland Park, Frankfort, Homer Glen, New Lenox, Lockport, Downers Grove, Woodridge, Clarendon Hills, La Grange, Hinsdale, Wheaton, Burr Ridge, and Oak Brook. Abigail provides props, hats, headbands, crates, baskets, blankets and more to your session. Abigail customizes the session to your unique taste and color palette and provides the care and safety that each newborn needs during this beautiful first week of life. Abigail takes her time posing the newborns with gentle hands and patience. Make sure you contact Abigail at least a month before your due date to ensure a newborn session with Abigail Joyce Photography!
Want more? Consider following Abigail Joyce Photography on Facebook.
Chicagoland Newborn Photographer, Suburban Newborn Photographer, Traveling Newborn Photographer, Newborn Photography, Illinois Newborn Photographer. Chicago Newborn Photographer