Going for a new look
In the past, I've always been really drawn towards the outdoors, the scenic, and the greenery that provides the most amazing romantic maternity sessions. Usually this involves sunsets, couples, and fun little corners I've discovered around the area that I can put my couples in, and shape beautiful light around them!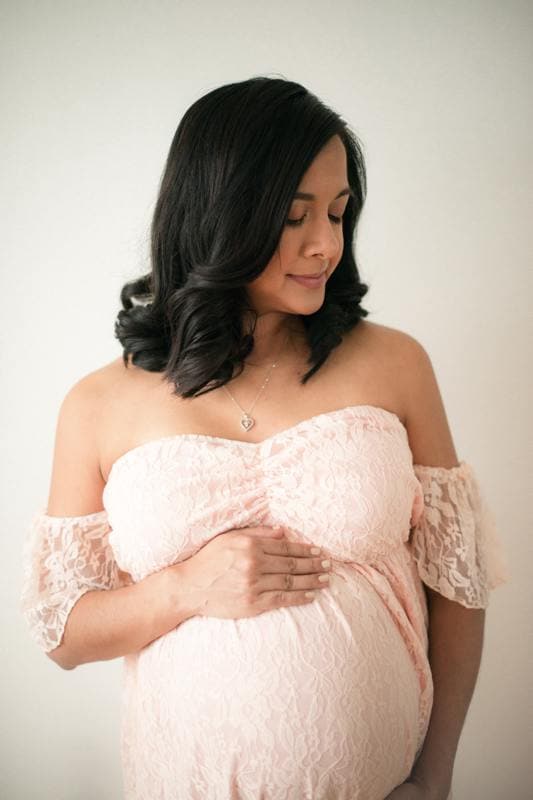 But things are changing
In a good way, though. I've found that while I still love the amazing outdoors, there is another great option that indoors provides. And yes, I'm really drawn to this simple, focused, style.
The right window light, and diffused the right way can make an amazing image. I didn't have to do much to craft these photos, but simple brought Marette to the window, and just began to capture.
How this session came about
I had been working on gathering a selection of gowns for my expecting mothers, and I had finally a shipment arrive with several of the options I had ordered. I happened to see that a previous client of mine was expecting, and was already 35 weeks along, so I thought this was the perfect opportunity to ask her to model for me. In exchange, she received the photos and I was able to try something new without the risk of surprising a client with something they weren't expecting.
Marette is a blogger and a mom of two now! You can check her blog out at Maretteflora.com. Plus, she has a few additional photos from our session that I didn't get to posting:)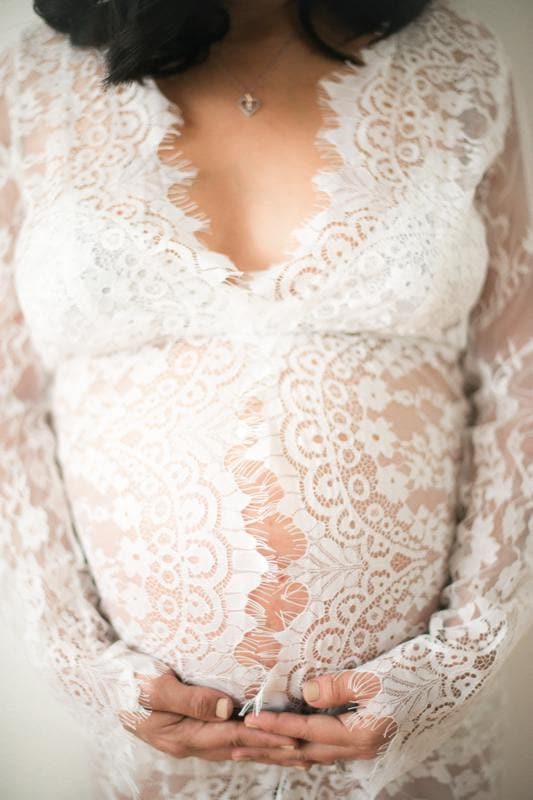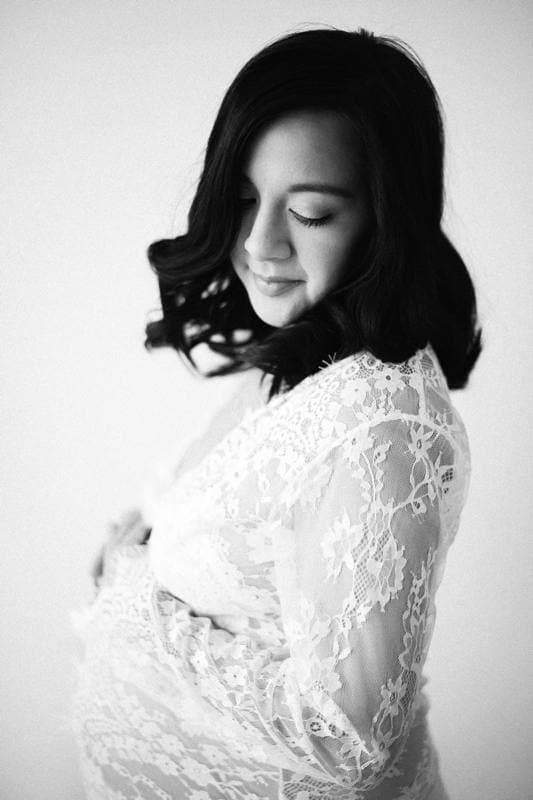 My thoughts on the window light
I've done these types of window light sessions in the past and have had some amazing results. So it's a little crazy that I'm just now feeling comfortable with this style, and have added it to my normal day to day workflow! In the 6 weeks since this session, I've included this really fantastic look into almost every newborn and studio session!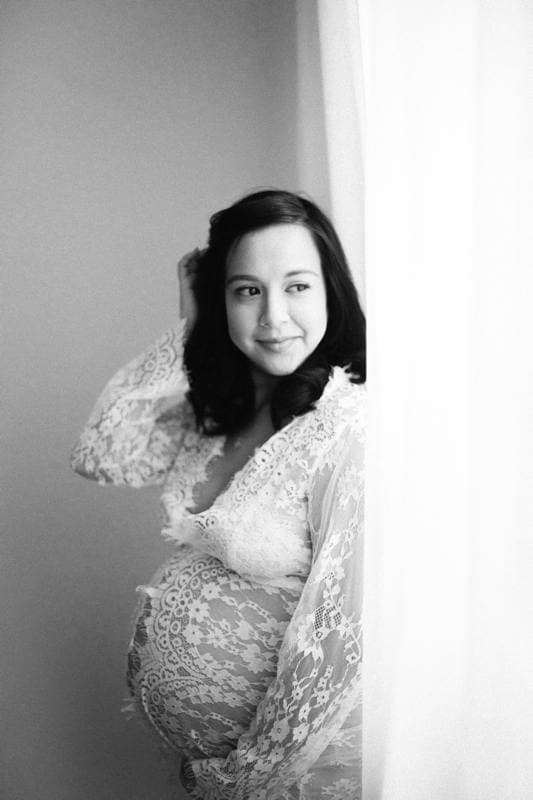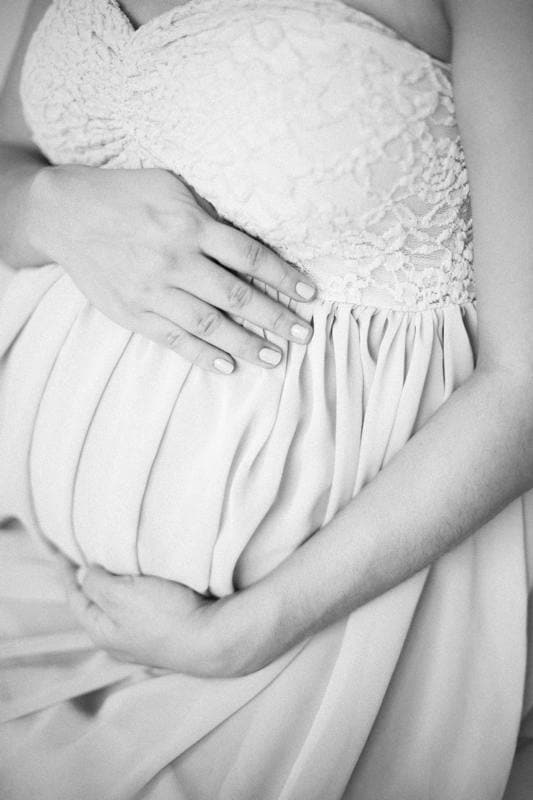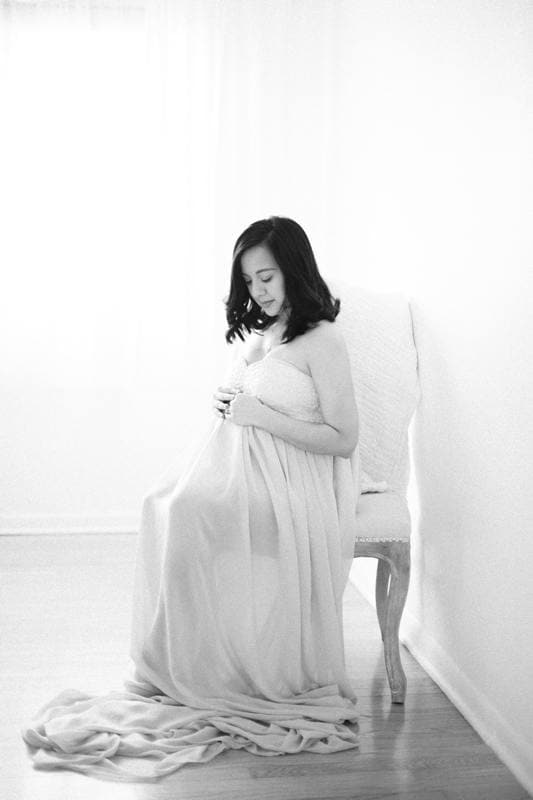 Have you seen anything more beautiful? I simply love maternity photography if you can't tell already! I have learned so much about pregnancies just from photographing so many maternity sessions!
I honestly, can't wait to have my own kids. Well duh! I am baby photographer!
This session was photographed at the Garfield Park conservatory one morning in January I believe. No it wasn't beautiful outside, but the wonderful thing about maternity photography, is that if you find a good location (even indoors) you can make the most romantic gallery without trying!
How I go started as a Chicago Maternity Photographer
I started early on in my photography career as a general portraiture. I photographed events, children's parties, you name it! But eventually I started to get a sense for what moved me, what made me feel, and eventually I knew that I would come to a fork in the road.
Fortunately, this wasn't an issue! In fact, I'm so glad I made the decision to focus my work on maternity portraits. Yes, I'm a newborn photographer, and yes the majority of my work comes from newborn sessions, and YES I absolutely love and adore newborn sessions, but there is an amazing romance to maternity photography that is hard to get elsewhere (except maybe weddings, but let's not go there yet;).
Maternity sessions with children are something to behold!
Every once in a while, I'll get the chance to photograph a maternity session that includes another sibling, and these can be amazing:) I know I use that alot about sessions, but the newness and bewilderment that a newborn brings to a sibling is an amazing experience to capture!
A lot of times they are confused and not really sure of how to react, and other times they are super excited and want one of their own. Here's a sweet photo of an expecting mom with her daughter, it just made my day! This was photographed in her home, and it turned out wonderfully! No need to go out to a seperate location, we made due with the beautiful window light and it turned out to be the best choice:)