In with the new: The Fujifilm GFX 50s
I just bought a new camera! I've been running my Nikon D800 into the ground over the past 5 years, and it's an amazing device that has captured close to a million frames since I first purchased it, but I've been dying to get that coveted medium format film look paired with an 80mm f2.0. I think I've found it in the Fujifilm medium format cameras:)
How I provide Stylized newborn sessions for my clients:
Developing a stylized newborn session for each of my clients comes with a bit of work. Here's how it starts:
When a client emails about a newborn session, I ask them a couple of questions about their preferences with colors and the scenes they would like in their newborn package.
I get a variety of responses, but normally I hear things like "neutral tones" "nude colors" or "ivory and sage". This is a start, but I also need to know if they are a bucket, box, blanket, infinity, or bed type of session. I'll ask for a few reference photos if I am not already aware of their style, and this can help me put together a session that they will love.
Part of my process of creating a stylized newborn session, involves creativity and a willingness to try something different. It may be a different prop, a different color combination, or just taking away colors for a focused direction.
This client in-particular (like a lot of my clients say..) said "I trust you! Style the set ups the way you think would look beautiful" and my brain nearly explodes with excitement. I know it's a really small thing, but it's the most enjoyment for me to stylize the newborn session to what I feel in the mood for, and what I know would look amazing in a gallery on my client's wall.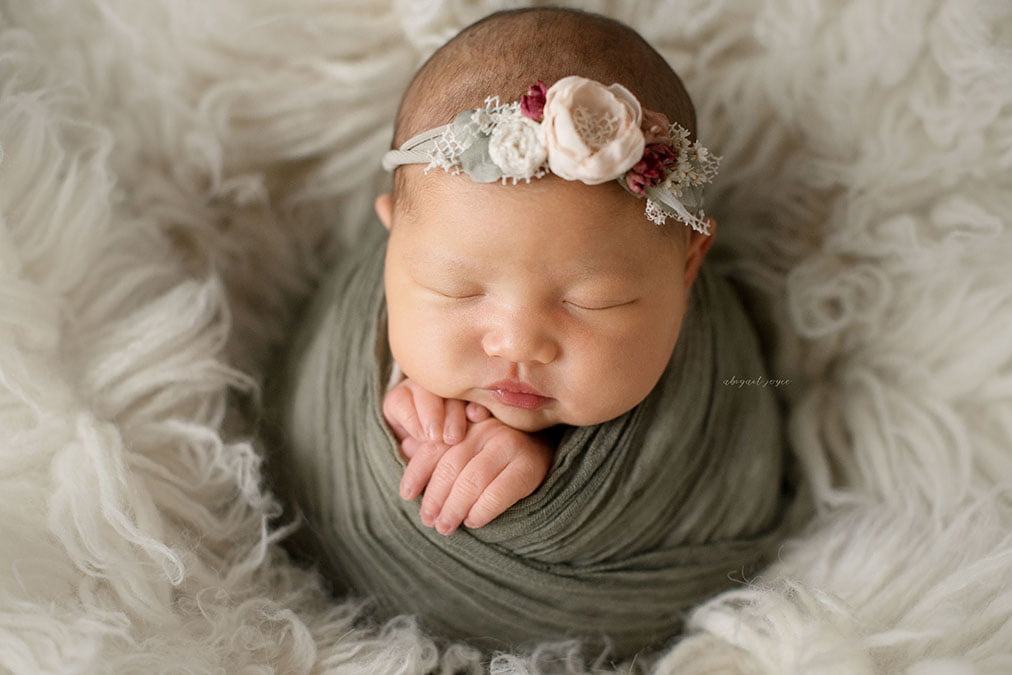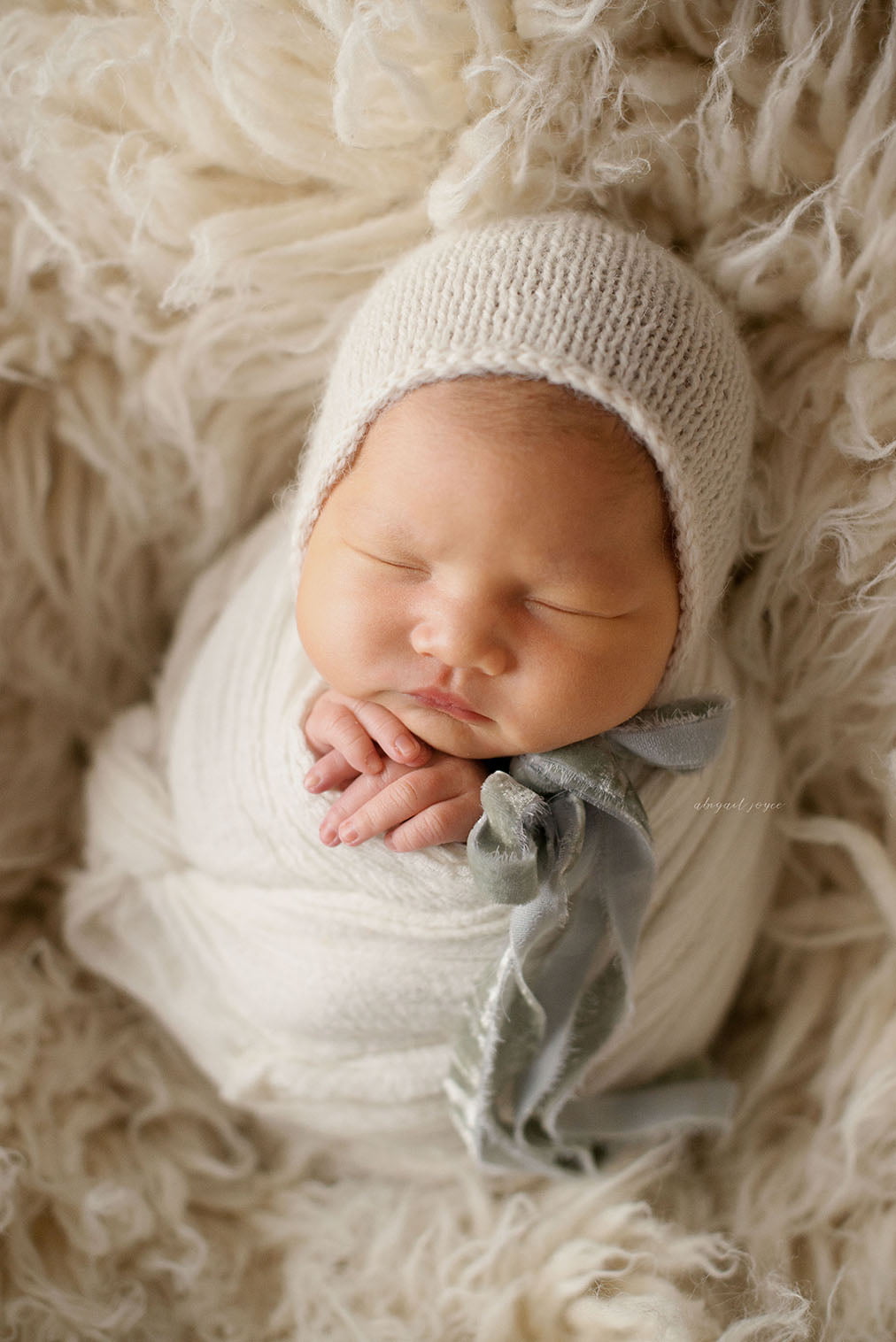 Just a glimpse | Chicagoland Newborn Photographer
Just a glimpse of how sweet my job is and how wonderful my day was today :) I met with a family that just had this new family member arrive. Hello to you, Chloe <3
Sweet, sweet girl...and a sweet warm summer already.
I have news...
My Fiance Ben and I have signed a lease for a townhouse in Lisle, IL. (!!!!!!!) We are super excited and can't wait to make this place our own. This will be happening on July 15. Were also getting a second car, getting married on August 16 and going to the Dominican Republic for our honeymoon! Goodness, my life is becoming busy.
But the moving out of my house is the biggest change so far...I have never moved anywhere before in my life. I have lived in the same home all my life. This summer is starting to have some bittersweet moments. Moving out of my childhood home is definitely one of those moments. Its going to be chaotic. Its going to be slightly insane...and I just might shed a tear ;)
Let me know if you have any advice for me for moving. Id love to hear your thoughts! Comment below or even let me know doing our next session!
#mylifeinaglimpse
x0x0,
Abigail Joyce PHotography
Chicagoland Newborn & Baby Photographer |  Newborn Photography | Chicago Maternity Photographer | Chicagoland Maternity Photographer | Chicago Family Photographer | Chicagoland Family Photographer
Chicago Children Photographer | Chicagoland Children Photographer
Abigail Joyce specializes in newborn, baby and family photographs. Abigail Joyce is based in the Chicagoland area and the Midwest.
Hinsdale, Western Springs, Burr Ridge, Claredon Hills, Countryside, Elmhurst, Downers Grove, Glen Ellyn, Addison, Lagrange, Lagrange Park, Wheaton,
Bolingbrook, Indian Head Park, Darien, Lisle, Woodridge, Naperville, Westchester, Brookfield, Hodgkins, Chicago, Oak Brook, and more.
Call: 708 505 9081
email: abigailjoycephoto@gmail.com for inquiries, scheduling, and confirmations
Chicagoland Newborn Photographer
Abigail Joyce Photography
In this upcoming year, I already foresee many changes in my life. I will be getting married, I will be turning 22, I will own a photography studio, and I will be starting my last year in college. And with all of those amazing new things happening in my life, there will be something also just as exciting, I will start traveling. This may seem not so exciting to some, but this means everything to me. I will be going to Italy with my soon to be husband for our honeymoon. And I will take my first plane ride to Spokane, Washington in April. I will be hiking with Ben (my fiance) and his brothers and  a couple more friends for a 6 day, 60 miles hike on the west coast. I cant contain my excitement! I have always wanted to travel and see the world. I have always loved the outdoors and adventures. I love to rock climb, going kayaking/canoeing, and hike in the most beautiful places. In April, I will be hiking around some mountains, and I hope everyone gets ready to view some epic photos from my trip.
2014 was an amazing year! I got engaged to my best friend, I became full time in photography, and I met some amazing people along the way. I have grown so much and learned so much about myself.
So, heres to the New Year, 2014 was an amazing year and I am hoping 2015 will be just as wonderful.
-Abigail Joyce
PS. Please enjoy these photos of some beautiful newborns. Say hello to Andy and Aubrey. Andy was 4 days old and Aubrey was 5 days old. Even though I love going outside and having adventures, I love to snuggle the newborns from my sessions.
Schedule a newborn session with Abigail Joyce Photography. Abigail Joyce is a newborn photographer in the Chicagoland Area.
Chicagoland Newborn Photographer _ 708 505 9081 _abigailjoycephoto@gmail.com
A Chicago Newborn Photographer
The other day I photographed this beautiful newborn only 4 days old. Her name is Olivia Sophia. I started working with this family 1 year ago. We were photographing their engagement session. How crazy time flies. I have had the privilege of getting to know the parents really well. They are both wonderful people who I am glad to say are my friends. I have photographed their engagement, wedding, maternity and now newborn photos. They have been so good to me! This is what I have always wanted...Someone that truly loves my work that they keep coming back. Its more than just a compliment, its everything to me. Its the support, the love, the friendships and the bond we now will always have.
Thats the thing about this business...its not just about taking photos of random clients. Its growing relationships with people that you work for and loving every minute of it! And then hoping that the people you work for, will love you for that.
I also wanted to announce that I have been incredibly blessed with all of my clients and I am almost completely booked for weekend dates for the fall season! So if you are wanting a fall family session or any children sessions, we will have to start looking at our weekdays on our calendars. I am thrilled to have my calendar look full! Its the biggest blessing. I am so thankful for my clients and friends. Its the biggest compliment to have so many returning clients and for them to send me all of their friends.
Another big thing happening in my life...I started running again...I have been pretty active all of my 21 years of life but the past two years since Ive held onto 2 jobs at once, stayed in school full time and ran a photography business... well there just wasn't a lot of time devoted to *que big ugh and sigh* ....running....    -_-
In all honesty, I love the way running makes me *afterwards*, actually I just ran tonight and now I feel great. The run itself wasn't terrible. It was partly raining and there was a nice breeze.. I was never a long distance runner. I don't know how to pace myself. When I was younger I would feel myself wanting to sprint desperately at the end of each run. Now I know better not to sprint at the end or I might pass out! I feel so out of shape, I really need to get myself back into working out. So today, I swam at the College of Dupage indoor pool and then tonight I ran. I believe over 2 miles :)
Someone please be proud of me for that!
Chicago Newborn Photographer
Abigail Joyce Photography
708 505 9081
abigailjoycephoto@gmail.com